The program that I am participating in is structured in such a way that everything is taken care of for me. I take the train to school and back daily, but I did not have to go purchase my pass on my own. My host mother went and got it, and was reimbursed by the school. My meals are all paid for and I don't have to shop. When I arrived for the two day orientation on February 4th, everything was arranged by the agency who operates the program – restaurants, the hostel, etc – were all paid for. Now that I'm with the host family, if I wanted to, I could survive without going anywhere besides school.
The above setup was great at first because it took much of the fear out of my initial arrival. However, now that I've been here for two weeks, it's beginning to be a crutch. A week and a half in, I hadn't purchased anything on my own or ventured out on my own other than school. The past few days, my goal has been to start taking baby steps towards independence.
I always like to know what I'm doing and try to blend in. That is tough when you don't speak the local language. I'm a bit intimidated to walk into a store and buy something on my own. I'm a bit intimidated to ride public transit on my own because I didn't want to make a mistake or accidentally purchase the wrong ticket. (In Italy, you purchase your ticket on an honor system and get on the train or bus. Once in a while an officer checks everyone's ticket and if you don't have the correct ticket, properly validated upon boarding, you are fined.)
This must change if I'm going to have the experience I want to have. Yesterday, I made my first venture back into Torino. I spent several hours reading the website of the local transit agency GTT in order to figure out how it works. I used google translate and my minimal knowledge of Italian, and after much studying, I was confident. I purchased my tickets from the vending machine and boarded the train. Once I got to the end of the train line in Torino (took about 40 minutes, see the station in the cover image), I had to transfer to a local city bus to get to where I needed to go. This involved a separate ticket and separate process, but thanks to my research there were no surprises and everything went off without a hitch. I am happy to say that I succeeded in my journey to Torino and back.
I met up with another teacher who is placed in another town and we had dinner and walked around the city. He wanted to purchase a backpack so we walked into a store. I have a basic command of the Italian language and he does not, so I was impressed with how confidently he attempted to ask the shopkeeper for help.
This morning I decided to stop at a coffee shop (Italians call them "bars") on the way to school and get a cup of tea (not the most Italian drink, but I prefer it to coffee). I walked in, said "un te per favore," and he showed me a menu. I asked for "numero tredici, frutta rosso" and he served me my tea… without biting my head off for my mediocre Italian! It was also a success. I said "ciao e grazie" and he said "prego."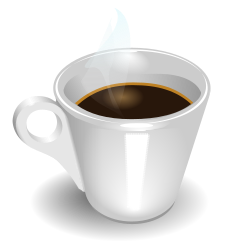 My host mother's birthday is this Saturday so I am going to purchase flowers. I already have the florist picked out, it's near the school. Also at some point I'm going to go to the post office and attempt to send a letter home.
Baby steps!
Cover image By Incola (Own work) CC BY-SA 3.0 (http://creativecommons.org/licenses/by-sa/3.0), via Wikimedia Commons